Your home is your castle. It's the place where you should feel the safest and most comfortable, but when any kind of pest finds its way inside, it can not only cause damage to that peace of mind but to your property itself—and oftentimes even your personal health. Thankfully, for every potential pest looking to invade your home, there's a relatively simple and easy way to protect yourself. But first, it's important to know precisely what you're up against. In this post, we'll outline everything you need to know about the pests common to the Portland area, as well as the most effective way to keep them out of your home.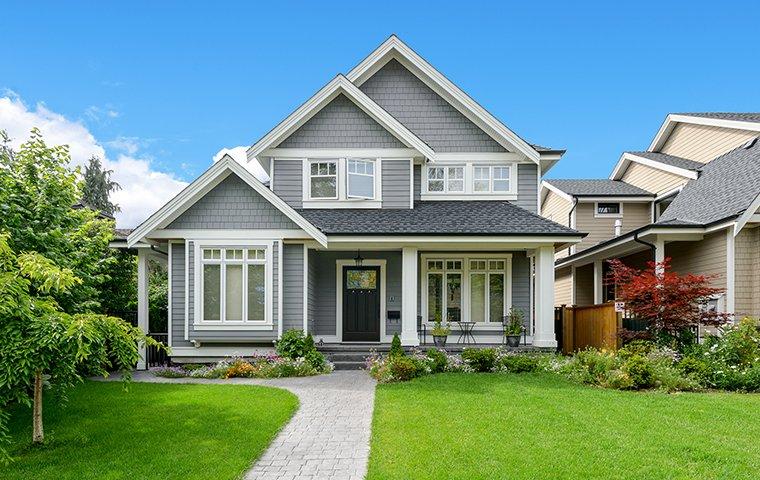 What Pests Can Pest Control Manage In My Portland Home?
Essentially, any and all of them that could threaten to infest your home. Pest control is an essential aspect of property ownership since even the most innocuous invaders could still become a grievous problem if left unchecked. Here are just a few of the most common examples of pests to keep an eye out for:
Rats
Mice
Roaches
Ants
Termites
Fleas
Bed bugs
Carpet beetles
Spiders
Wasps
As you can see, the list is as long as it is varied, and many of these are challenging to even identify in the home. Not only are they difficult to find and catch, but they are also responsible for all manner of dangers and difficulties.
The Health Problems Pests In Your Portland Home Can Cause
Many common pests in Portland are extremely efficient vectors for disease. Rodents and roaches, for example, are infamous for their capability to contaminate the entire home while going mostly undetected. You should also be concerned about your home's structural integrity. Termites and rodents will erode the safety of your home by eating away at the internal structures, even resulting in a fire hazard when the protective rubber of electrical wiring is gnawed away. Stinging or biting pests can trigger allergies or transmit various diseases, not to mention the stress they induce. Overall, a pest problem will not only endanger your home, health, and safety but will become a constant source of avoidable anxiety. Thankfully, there are proven methods to avoid all of this.
Pest Prevention Tips For Your Portland Home
If you're worried about a potential pest problem in your Portland home, it can seem overwhelming to have to address every single potential problem at once. With the many different species of pest common to our area, it's easy to overlook one or more of them. There are, however, a few easy steps to follow that are common prevention measures across most types of pests. Here's a good start to a pest-free home:
Keep your property clean and clutter-free
Practice proper food storage
Practice proper garbage disposal
Install bug screens and door sweeps
Repair any potential entry points around the home
Partner with a professional
The Best Pest Control For Your Portland Home
There is one method that will prove the most effective by far if you want a permanently pest-free property. Ultimately, there are simply too many risk factors to go it alone. If you want the best in pest control, reach out to Kanga Pest Control, and receive the most reliable treatment available.
Pests come in such a wide variety of shapes in sizes it can seem overwhelming, but with our expert services, you don't have to feel stressed anymore. Whether you're dealing with a present pest problem or simply want to ensure you'll never have to, call now. Our certified technicians will weave a protective barrier around your home, using only the highest standard in state-of-the-art equipment and treatment methods. Save yourself the stress, invest in a pest-free life with Kanga Pest Control!