If you own a business, ensuring that every inch of your establishment is clean and pest-free is vital. Many pests in this area can spread diseases and cause destruction. Not only can pests cause a lot of hassle for you, but they can also put your customers and employees' health at risk.
At Kanga Pest Control, our Salem commercial pest control experts understand sanitation and safety rules and regulations that all business owners must abide by. We know the best way to keep your business compliant with these rules is by keeping unwanted pests away from your commercial property.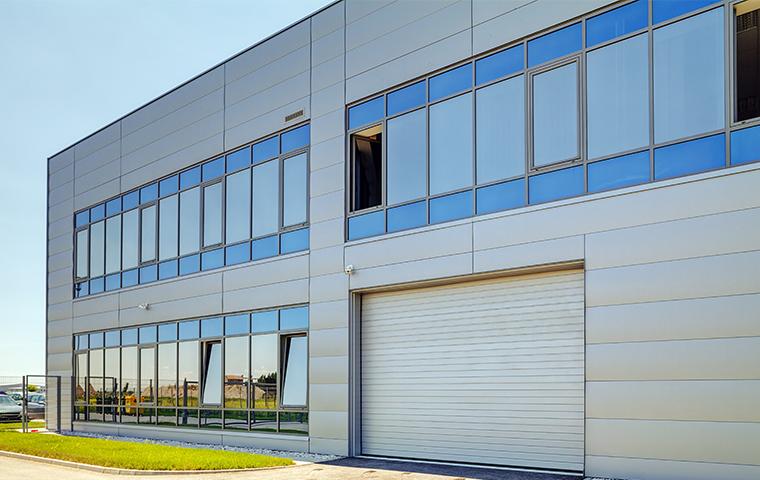 Common Pests Impacting Businesses: Identifying Pest Challenges
Our commercial pest control technicians regularly deal with many types of pests in Salem. Even though some of these animals are not known to be aggressive towards humans, all the common pests have the potential to cause a lot of harm to your business and your reputation if caught hanging around your building. Here is a look at some of the pests that you are likely to encounter and how they can cause problems:
Ants: These tiny insects can contaminate food and spread dangerous illnesses like salmonellosis and streptococcus.
Bed bugs: This blood-feeding bug is about the size of an apple seed and can climb onto people's clothing and bags and hitch a ride back to their home.
Cockroaches: Many health risks are associated with a cockroach infestation. Roaches can contaminate food with a variety of harmful bacteria. They can also cause allergy and asthma symptoms in some people.
Rodents: These destructive animals can cause structural damage to your building as well as destroy the food and other objects inside.
Having any of these pests inside of your business could mean that your business is not in compliance with the safety and health regulations mandated by the state. A commercial pest control technician can inspect your business and ensure it complies with local health laws.
Protect Employee Health: Pest Control Contributes To A Safe Work Place
Many of the pests known to invade businesses can spread harmful and dangerous illnesses; these diseases spread through direct and indirect contact. Pests most commonly spread diseases through their saliva, urine, and feces. Once the pest´s bodily waste dries, the bacteria and allergens can become airborne.
The best way to keep everyone safe from these dangerous animals is to contact an experienced company that provides pest control for commercial buildings.
Proactive Measures: Essential Steps For Preventing Pest Infestations
To prevent pests from invading your commercial property, you must take proactive steps to keep them away. The first thing you should do is make sure that there is no food in the open. Make sure you keep all food in airtight containers. Also, make sure to keep the kitchen area tidy and clean. You should also seal any gaps or cracks you have around your building.
The best way to prevent pests is to team up with commercial pest control in Salem. A professional can tell you the best way to manage your pest problem by having a customized pest control plan.
The Right Pest Control Partner: Contact Us Today!
Teaming with a commercial pest control service is the best way to keep all pests away from your Salem business. At Kanga Pest Control, we offer a variety of pest prevention and elimination solutions, and we know what it takes to keep your commercial property clean and safe. Give us a call today to schedule your consultation.