Reliable Pest Control In Dayton, OR
The small city of Dayton is a community-focused area where residents have access to good public schools, lots of locally owned businesses, and the Willamette River, where adventure is never too far away. Living in Dayton also means having renowned wineries within reach and living nearly equidistant from both Portland and Salem. But even in this cozy enclave, pest problems can still develop at any point during the year.

At Kanga Pest Control, we were founded on the belief that we could make a difference in our neighbors' lives. Today, we offer reliable pest control in Dayton as a part of that mission. We constantly strive to deliver the highest quality pest control services with superior customer support. Our team has a passion for solving pest problems, which is where we apply our innovative techniques and safe methods. When you partner with us, we will never cut corners and we'll always guarantee a pest-free property. For more information on our services, please call us today.
Residential Pest Control In Dayton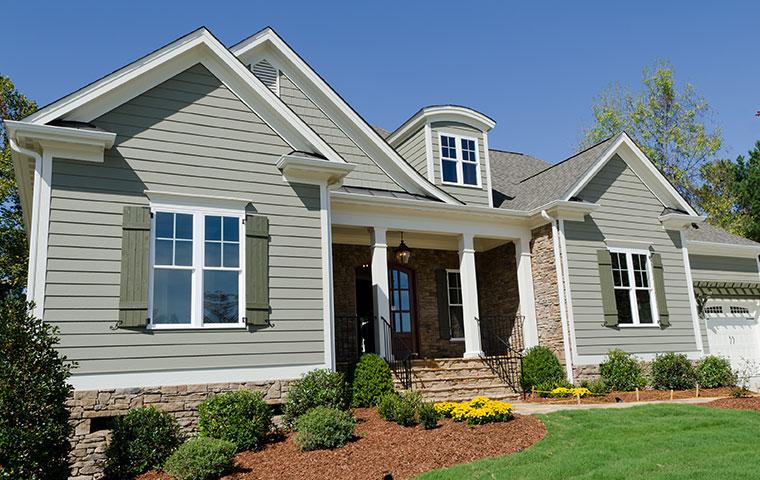 At Kanga Pest Control, we provide pest control in Dayton that keeps your home pest-free throughout the year; we guarantee it. Our company was founded on our desire to solve pest problems and ensure a seamless experience for our customers. Today, we make all of this a reality for you. Customers also love working with us because we offer fair and transparent pricing, flexible and available scheduling, and a comprehensive list of pests that we can treat.

Our general pest control process begins with a complete home inspection so that we can determine the extent of pest activity on your property. From there, we customize a safe treatment protocol that can even use eco-friendly products if you prefer. And if any pests appear after our visits, simply call us for a free re-service. To learn more about our residential pest control offerings, please call us today.
What Not To Do If You Spot Signs Of Termites Around Your Dayton Property
If you happen to identify the presence of termites in your property, you should absolutely not try to handle it yourself, nor should you ignore the issue. Termite infestations will only continue to grow if you let them. These pests eat away at wood 24/7 and are very skilled at it. They even send out swarmers, which are the winged reproductive members that leave to start their own colonies. If you don't stop termites, they won't stop either. If you go to the hardware store to purchase a DIY kit, it will not be able to address your colony in its entirety, as some can contain millions of members. Additionally, these products might not be safe for your household, nor do they come with professional knowledge and training or a pest-free guarantee.

When you suspect the presence of termites in your home, the wisest decision you can make is to call Kanga Pest Control for a termite inspection in Dayton. From there, we'll be able to identify termites and use a combination of methods that are right for your property. For more information on termite control, please call us today.
Commercial Pest Control In Dayton
Keeping pests out of your business can be a challenge, but with Dayton pest control from Kanga Pest Control, that doesn't have to be the case. Let our licensed and certified pest experts care for your property. No matter what service we provide you with, you can have peace of mind knowing that we're always adapting safe, innovative, and proven methods.

When you partner with us, we'll always treat the pests that concern you and provide a pest-free guarantee. You will never be forced into signing a contract, so if any pests return after our visit, simply give us a call and we'll provide a re-treatment at no additional cost to you. For more information on the benefits of commercial pest control, please call us today.
How Spiders Could Be Getting Inside Your Dayton Home
Spiders are rather crafty pests that will try to enter your Dayton home because of a pest infestation, an accumulation of moisture, or any combination of the two. To enter your home, they'll likely take advantage of any gaps that you have around your windows and doors. Spiders are also very skilled at slipping through crevices or flaws in your foundation, utilizing the areas beneath decks, and during times when you might leave the garage door open. It's also very common for you to bring spiders into your home unknowingly by way of your outdoor gear if you've been hiking. You can also bring spiders inside the home due to packages that have been sitting on your porch or when you bring firewood inside for the fireplace.

Because spiders have such easy ways of getting inside, professional spider control in Dayton is so important. At Kanga Pest Control, we include coverage for spiders in all of our residential work. For more information on spider prevention for your home, call us today.
Request Your Estimate
Complete the form below to schedule your estimate.