Kanga Can Get Rid Of Termites!
Our pest-free guarantee ensures you that when you pay for quality pest control, you'll get what you signed up for. If we treat for pests and they return after we leave, all you need to do is give us a call. We'll return and re-treat at no additional cost!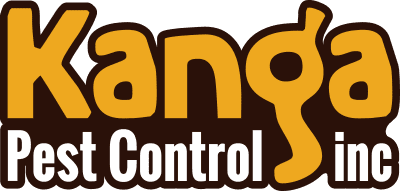 How To Get Rid Of Termites
To eliminate termites found on your property or inside your home, it is best to partner with a professional like Kanga Pest Control. Our dedicated experts will provide the services needed to find and completely eliminate destructive termites. Kanga is committed to using the best products on the market to get rid of wood-eating termites and prevent their return through our subterranean termite extermination service. To learn more about eliminating termites from your Oregon home, contact us today!
Our Effective Termite Control Process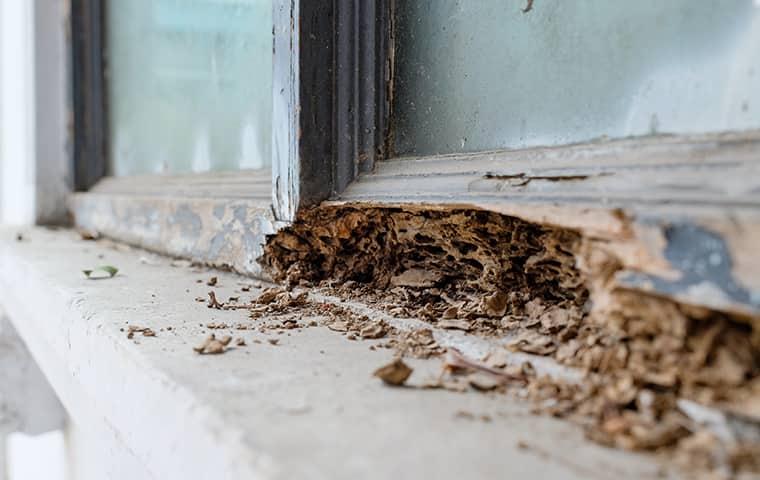 Termite Inspection
The first thing you can expect from one of our service technicians after they arrive at your home is a full and detailed inspection. During this time, your service professional will search your home and property for any termites or signs of activity. Their observations will provide them with the knowledge needed to treat for the pests present around your home.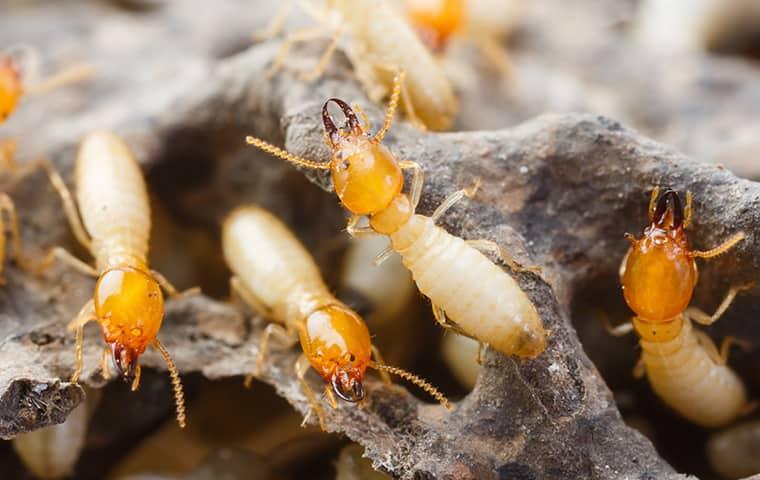 Customer Treatment
Next, your pest professional will implement general prevention treatments around your home, as needed. These measures will create a lasting barrier against termites. If your home needs any extra services, such as rodent protection or wildlife removal, your pest professional will discuss additional options with you directly.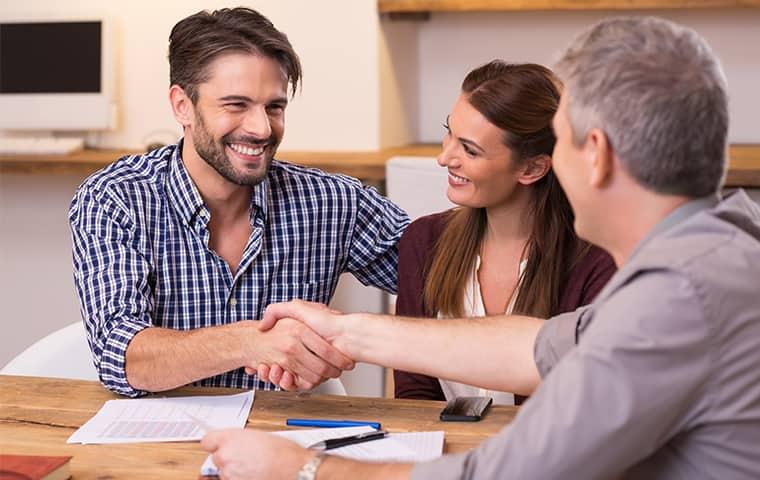 Pest-Free Guarantee
To top off our service, we offer a pest-free guarantee. This is to ensure you that, no matter what, when you pay for quality pest control, you'll get what you signed up for. If we come and treat for pests and they return after we leave, all you need to do is give us a call. We'll return and re-treat at no additional cost to you. With us at Kanga, your satisfaction is our guarantee!
Are Termites Dangerous?
Termites are dangerous, though they don't cause any physical harm to people, and they aren't known to transmit diseases. Rather, termites cause a lot of structural damage to homes that can be extensive and expensive to repair. In fact, these pests are responsible for causing more than $5 billion worth of damage across the country each year, damage that isn't typically covered by homeowner's insurance. In addition, termites are difficult pests to deal with because they enter properties unseen and can remain unnoticed for weeks, months, or even years until the damages they've caused become extensive, costly, and sometimes, even irreparable. And that's the last thing you want!
Why Do I Have A Termite Problem?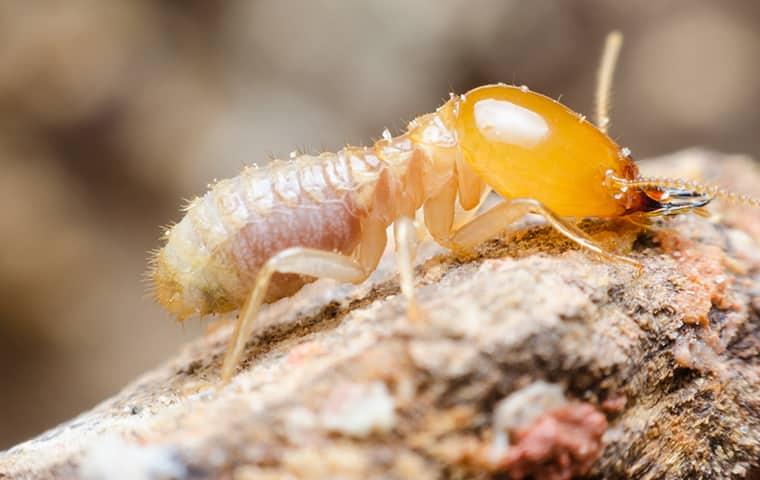 Worker termites typically leave the nest in search for food. While foraging, they may accidentally find their way into homes and other buildings through cracks and crevices in their foundations. Termites often find their way inside homes in the following ways:
Wood-to-soil contact. Termites can also utilize soil that comes into contact with door frames, deck posts, wooden shingles, and porch steps to gain access to homes. Once inside, they travel behind walls and under flooring, tunneling through and feeding on the structural wood of your home, initially preferring moist, water-damaged wood.

Termite swarms. If there is a mature termite colony living on one of your neighbor's properties and winged termite swarmers emerge in order to mate and establish a new colony, those termite reproductives may end up on your property and eventually inside the structural wood of your home!
Termites are attracted to properties that provide them with the things they need to survive and thrive such as moist soil and decaying plant matter. Outside, termites create their nests in the ground. However, when they find their way inside, termites can be found tunneling through and feeding on wood and non-wood items such as structural supports, flooring, wooden trim, insulation, plastic plumbing pipes, sub-flooring, and foundations. Termites travel from their food source, which is oftentimes our homes, to their nest through underground tunnels or mud tubes that they create on the surfaces of walls and foundations and along the ground.
Get Started With Kanga Pest Control Today
Looking for professional pest control for your home or business? Reach out to us at Kanga Pest Control!