Quality Pest Control For Salem, Oregon Home & Businesses
Situated along the Willamette River, Salem is the capital of Oregon with a population of over 174,000 people, making it the second-largest city in our state. Salem is a bustling city with museums, theaters, music, shopping, and restaurants, perfect for family fun and commerce. This city is rich in history, and our park system, along with over 30 miles of trails, make weekend adventures never-ending. As more people flock to this thriving city, so do pests. The many different invasive species trying to set up shop in our homes and business emphasizes the need for professional pest control in Marion County. Read on to learn how Kanga Pest Control can help you be pest-free today!
Home Pest Control In Salem, OR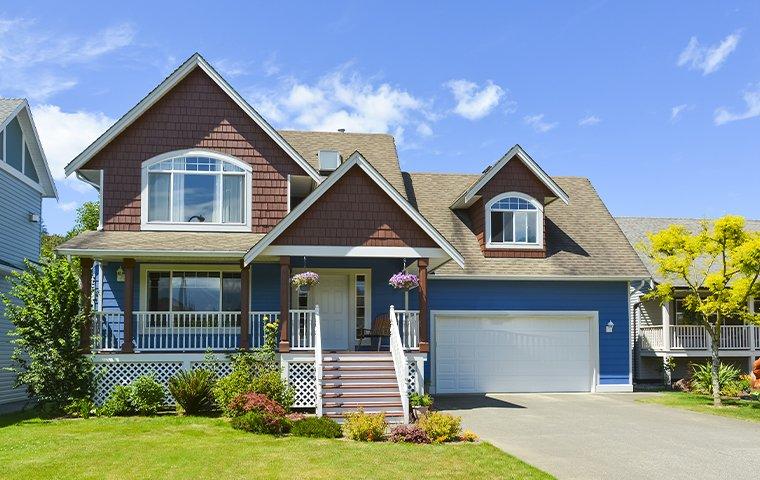 As homeowners, the list of things we need to keep on top of never seems to end. There is always something to fix, something to improve, and something to clean up. When pests throw themselves into the mix, it can be a frustrating, upsetting, and sometimes embarrassing experience. Here at Kanga Pest Control, we pride ourselves on providing compassionate, caring home pest control services that is prompt and effective. Our expert technicians are here for you during the difficult time you face when finding pests have invaded your home. They are armed with the skills and tools needed to safely and effectively exterminate any kind of pest in your house. Additionally, they will help you implement prevention strategies to ensure the pests do not return. If pests have invaded your home, let us take care of that so you can get back to doing what you should be — enjoying your place of peace. Call us today!
Commercial Pest Control In Salem
Unfortunately, the nature of establishments is that they are vulnerable to pest infiltration. With lots of people coming in and out of the building, they could be bringing pests with them, or pests could be getting in some other way, which is one of the many reasons for professional pest control in Marion County. As business owners ourselves, we fully understand how difficult it can be if pests get into the establishment. All it takes for your reputation to tank is for a patron to post about a pest they see online. Here at Kanga Pest Control, we want to do our part in making that public relations nightmare a bit easier. Just as with our residential treatments, our expert technicians will assess your situation and deploy a commercial pest control treatment plan customized to your specific infestation. Our service is prompt and effective, allowing you to get back to normal, except with new and improved prevention strategies in place to ensure the problem never happens again. Don't let pests get in the way of your business — call us today!
All The Ways You Can Pick Up Bed Bugs Around Salem
Bed bugs are certainly some of the worst pests to have in your home. For effective bed bug control, always contact a professional, as they are impossible to get rid of on your own.
Below are all the different ways you can pick up bed bugs in Salem:
Public transportation: When riding on the bus, using a rideshare app, or on the train or an airplane, you could unknowingly be sitting somewhere that bed bugs have infested.
Furniture: If you are sitting on someone else's furniture, whether at a friend's, a hotel, or in a public establishment, bed bugs could be crawling onto your clothes.
Hitching rides: Bed bugs hitch rides on your clothes, in your bags, and on your luggage, so be careful when setting anything down on the ground and try to avoid doing so altogether.
It might be tempting to try some of the DIY methods for bed bug control, but without professional assistance, you will only be wasting your time and money.
What Every Salem Property Owner Needs To Know About Rats
While they are extremely important to our ecosystem and help keep the mosquito populations down, bats can quickly become a nuisance if they get themselves inside your attic, garage, or shed.
Below are some important things to know about bat control:
Don't: Do not try and remove bats yourself! They are vectors of terrible diseases, and any bat control should be left to an expert equipped to avoid this.
Don't: Do not try and capture the creature. Some sources will tell you to try this, but this is just putting yourself at risk of getting scratched or bitten.
Do: Call your professionals here at Kanga Pest Control if bats have made their way into your property.
It is also important to note that you can become ill by just being around bat feces or guano. Here at Kanga Pest Control, our technicians have the tools necessary to ensure the bats are removed and no one gets sick.
Request Your Estimate
Complete the form below to schedule your estimate.