There are many reasons why homeowners should rely on professional pest control services, but these tiny creatures often give pause to those who think they can handle the creatures on their own.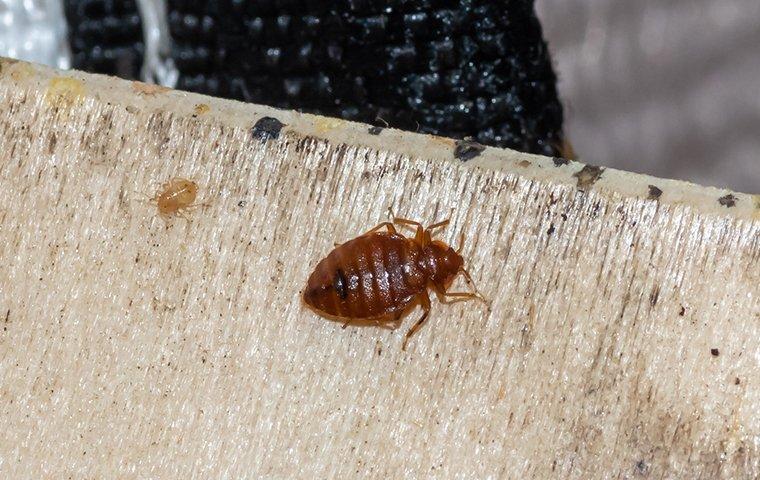 Bed bugs are small, insidious, and frankly terrible pests to have in the home. No more than 1/4 an inch at maturity, these blood-sucking insects cause itchy bites, insomnia, and possibly anemia in their unwitting victims.

When faced with a bed bug infestation, many property owners will attempt to treat these unwelcome guests entirely on their own. Portland homeowners choose to do so for many reasons, the most common being cost-effectiveness. Many homeowners maintain the faulty belief that professional treatments are too expensive and time-consuming to be worth the cost. However, this is simply not true.
Common DIY Bed Bug Methods Of Augusta Homeowners
Homeowners sometimes rely on DIY bed bug control methods that are ineffective at best and dangerous at worst. Five of the most common (and ineffective) bed bug control methods include:
Cleaning: Try as you might, cleaning your home will never reduce local bed bug populations to zero. Rough Cost: $0 - $100

Diatomaceous Earth: While this substance is highly effective at dissuading interested insects in entering your home, it will not prevent hitchhiking bed bugs from crossing the threshold during their initial home introduction. Rough Cost: $100

Topical Treatments: Over-the-counter bed bug treatments act as a double-edged sword to the homeowners who use them. Not only are OTC treatments incapable of solving this pest problem at its root, but they will do little more than aggravate your bed bug infestation. The hard exoskeletons of bed bugs are difficult to penetrate and will reduce the usefulness of OTC chemical treatments almost completely. Rough Cost: $100-$500

Essential Oils: It will likely smell fantastic to human residents, but bed bugs will be entirely indifferent to the scent of essential oils in the home. Rough Cost: $75

Steam Cleaning: Paying for specialty equipment is tiresome, expensive, and difficult to manage alone. What's worse, simply focusing on upholstery or carpeting as potential bed bug harborage zones neglect a large portion of these pests, allowing them to repopulate and thrive within the home. Rough Cost: $40 - $100

Factoring in additional time, frustration, and general aggravation, the above bed bug control methods will likely only frustrate you. In fact, it may be one of the biggest wastes of time and money you have ever experienced.
To start treating your bed bug infestation the right way, schedule a comprehensive home inspection through Kanga Pest Control today.
Kanga Pest Control's Premiere Bed Bug Program
After the professionals at Kanga Pest Control evaluate, measure, and confirm the presence of bed bugs in your home, our licensed agents provide:
Emergency 24 hour servicing

The application of quality topical treatments on a regular basis

Eco-friendly and holistic treatment options

Continual service through follow up treatments and preventative measures
Because of their effectiveness, relying on bed bug treatments through a pest control agency will always be far cheaper than the stress and time involved with DIY products or remedies.
To learn more about professional bed bug control methods that truly work, reach out to the pest professionals at Kanga Pest Control today!