The Australian Pest Experts Serving Oregon Homes & Businesses
While just a young lad in the searing Australian summers, my brother and I would often go searching for the ants that often invaded our childhood home. We thought if we could find their nest and destroy it, then those ants would leave us alone for good, but little did we know the ants we were up against were bull ants, not sugar ants!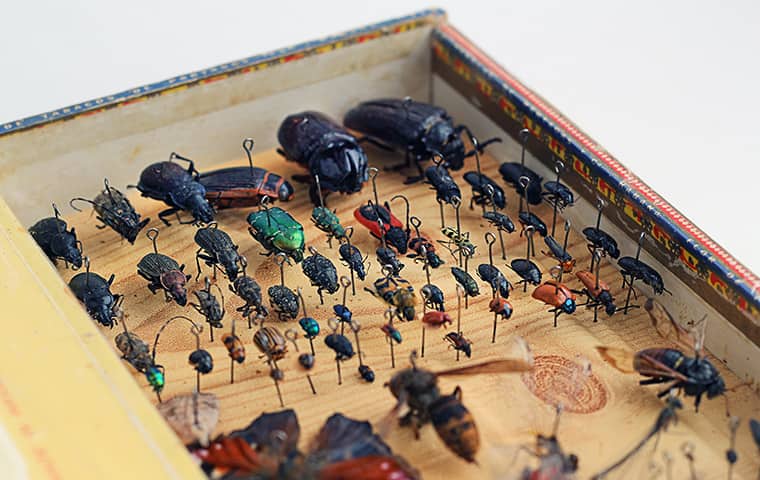 Even though we would come off second best with hundreds of ant bites that would swell to the size of a quarter, we never quit!
Now a little older and wiser, that passion for protecting people's home is still here and has been manifested in the form of Kanga Pest Control. Kanga was born with a vision of going the extra mile for our customers. We believe that your home or business is a significant investment, and we treat that investment as if it were our own. Kanga Pest Control was created with a passion for solving pest problems and the desire to provide excellent customer service. This brings us the utmost satisfaction and is the reason that Kanga Pest Control is here today!
With our background in Australia but our roots planted firmly here in Oregon, we know what it takes to solve a variety of different pest problems that you may find yourself facing in and around your property. Every day, we strive to better ourselves by learning new and innovative ways of tackling the nuisance, dangerous, and destructive pests that invade homes and businesses in our area.
And here at Kanga Pest Control, if you're located in Woodburn, West Salem, South Portland, or the surrounding areas, we hope that you'll allow us to provide you with the quality pest protection that you deserve! We'd be happy to help you find a pest control plan that's the perfect fit for your Oregon home or business! To learn more, reach out to us!
Why Choose Kanga Pest Control?
When people ask what's most important to us here at Kanga Pest Control, we always point back to our customers. Without the people who have trusted us to provide them with quality pest control services, our business wouldn't be in existence today. We put our clients above all else because quality pest control is more than just a service to us. It's about providing your family with the care and respect you deserve, and when you choose to partner with us at Kanga, you become a part of our pest control family!
At Kanga Pest Control, we are more than a pest control company. We're a family looking to come alongside homes and businesses to find solutions that work for them. Here at Kanga, we are Fair Dinkum, meaning we're honest, fair, and reputable. Here are a few more reasons why customers in Woodburn, West Salem, and South Portland as well as throughout our extensive Oregon service area have chosen to invest in the quality pest control services from us at Kanga Pest Control:
We provide the most in-depth pest control service.

We don't cut corners to save money.

We use only the best products on the market.

We offer emergency, same-day & after-hour services.

Veterans receive a 10% discount on their initial service.

We offer a wide range of both commercial and residential pest control services.

We offer green services for those who prefer taking an eco-friendly approach to pest control.

We offer a pest-free guarantee on all of our pest control services.

We'll drop the initial cost of service when switching to Kanga (if you're already with another pest control company).
Request Your Estimate
Complete the form below to schedule your estimate.